How to get or renew NBI clearance?
How to get or renew NBI clearance?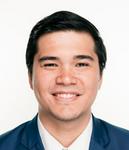 Updated by Jio
The recruitment agency can help you get an NBI clearance but here are some options if you want to do it on your own.
If you are based abroad, you can find more details here. There are two options that you can take. Here they are with the general steps:
Option 1: With an Authorized Representative.
Complete All the Required Documents.
Make an Online Appointment.
Submit Documents to NBI.
NBI Clearance Issuance.
NBI only accommodates applicants with a valid online appointment.
Option 2: Without an Authorized Representative.
Secure All the Requirements.
Make an Online Appointment.
Wait for Your NBI Clearance.
If you are in the Philippines, you can do it fast and easy with this ultimate guide. Here are the general steps that you can follow but you can click the link for more details:
Register at the NBI Clearance Online Services website.
Log in to your account and complete the registration process.
Secure an appointment with the NBI.
Pay the NBI Clearance fee.
Proceed to the NBI Clearance center to have your photo and fingerprint biometrics captured.
Claim your NBI clearance.
Since the new NBI clearance is now "multi-purpose," the green NBI clearance (pre-2014) for the purpose of overseas employment or travel abroad no longer exists.

In case you haven't found the answer you were looking for, feel free to talk to us by clicking the Contact button above.