How do I contact employers in HelperChoice?
How do I contact employers in HelperChoice?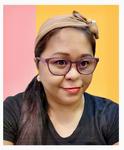 Updated by Nids Esplana
To contact employers and apply for jobs, please go to https://www.helperchoice.com/.
If you are using a mobile phone to access HelperChoice's website, you need to hit the "Menu" button (3 lines on the upper left) to bring up the options panel.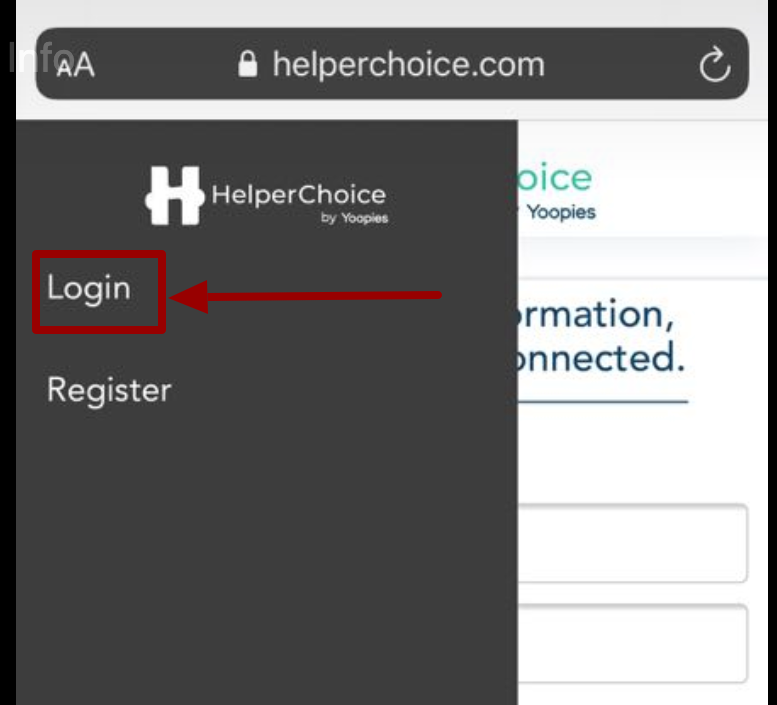 You will see the Dashboard with the list of ads of employers looking for a helper. Scroll down to see more. When you want to contact a certain employer, just click on the title of their ad.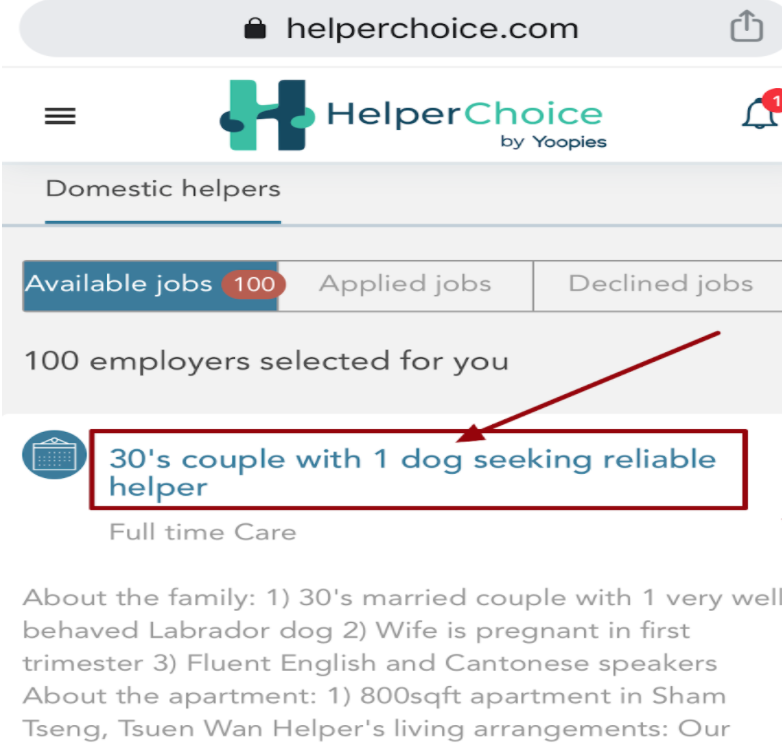 There are two ways to contact or send them a message. You can click Contact at the bottom or Message button.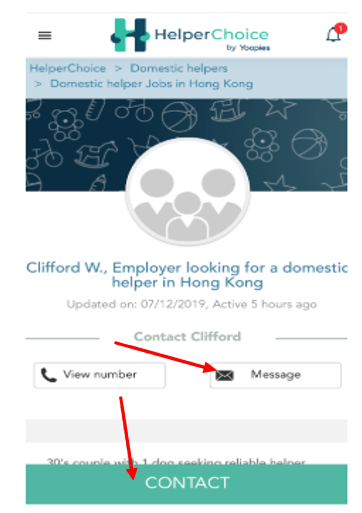 You can now type your message to the employer.
Once done, hit Send button or if you changed your mind, hit delete. 
REMINDER: If the employer is interested to get to know you or see you as their potential helper, they will contact you. There is no need to bother them or send them several messages as it may appear you are spamming and your profile will be reported as spam.
Unlike other agencies, we do not arrange any interviews at our office.
Here is a short video tutorial on how you can contact employers:

In case you haven't found the answer you were looking for, feel free to talk to us by clicking the Contact button above.