Frequently Asked Questions - Hiring to the Kingdom of Saudi Arabia
Updated by Ruby
1. Can I recruit Filipino workers to Saudi Arabia?
Good news! The deployment ban for Filipino domestic workers will be lifted on November 7, 2022.
You can start looking now for a worker in the platform that matches your requirements and preferences and process the visa starting November 7, 2022.
Register to start hiring here:
Note: The minimum salary of Filipino domestic workers is USD 400 or SAR 1500.
2. How long does it take to find a helper?
Once you have subscribed to our premium service, you will be entitled to 3 months unlimited access to our platform and receive dedicated matching service with our matching consultant. Matching takes a minimum of 1 month and maximum of 3 months depending on your requirements, your preferences as well as your and the applicant's decisions.
We know that choosing the right helper for your family is not easy. Not to worry, our dedicated recruitment consultant is here to help you find the right match! Here are some tips on how to do that:
Know what you want
Identify the basic tasks and duties you require. Be clear as to what your domestic worker's future responsibilities will be.
Define the necessary skills and experience you need
Based on the responsibilities you require, point out the specific skills you need to perform these tasks like childcare,cooking skills, proficiency in English or Arabic, caregiving skills and more. 
Decide on your offer
Make sure to emphasize your salary offer, their accommodations, rest day, location and other benefits or rewards. These are important to know and will help attract the right candidate for you.
Subscribe to premium 
The premium access allows you to contact unlimited profiles of ready to work applicants. If you found one that fits your requirements, send them a message and schedule interviews if they are interested.
Communicate with our recruitment consultant for direct matching
Aside from giving you matching profiles, our dedicated recruitment consultant can help confirm your potential worker's interest and schedule interviews between the two of you. 
Select the best candidate and process the visa
Lastly, select the best match for you based on the matching results. Going through the process will give you more confidence in selecting the right one for your family.
3. What are the features of the premium service?
Your one-time payment of SAR 1390 entitles you to the following benefits:
3-months unlimited access to our platform
To directly contact thousands of profiles ready to work in Saudi Arabia!
Dedicated Consultant Support
Receive matching profiles from our dedicated consultant based on your requirements.
 1 Free Replacement Helper
Within 90 days after deployment to ensure you find the right helper for your family
Subscribe to premium here!
4. What happens after I find a domestic worker?
Once you've been matched with an applicant and you both agree on the employment terms, you will process the worker's electronic visa (E-visa) under direct hire/ pre-selected contracts in the Musaned website. You will select an agency to process the worker's visa, pay the required fees and submit the necessary requirements.
The Musaned service commits to 45-days of visa processing period
For more information about how Musaned works, please refer to this article: https://www.helperchoice.com/c/e-visa-application-saudi-arabia.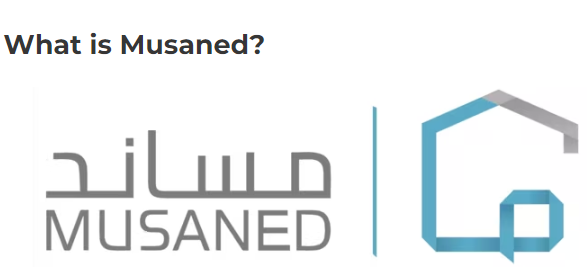 5. What is the overall recruitment cost?
Compared with traditional agencies, Musaned offers lower recruitment costs. Here are the costs considerations:
SAR 2000 (USD 533) - Visa fee in Absher
SAR 150 (USD 40) - electronic service fee for issuing the visa
Visa processing fee - Around SAR 1400 to SAR 17000
SAR 1390 - HelperChoice one time subscription fee
Exact fees to follow once Musaned rates are updated following the lifting of the deployment ban of Filipino workers by November 7
There are absolutely NO fees will be charged and collected from domestic worker applicants.
6. What are the nationalities available?
HelperChoice specializes in recruiting Filipino domestic workers so majority of the applicants are from Philippines. There are some nationalities available in the website but it will take a longer time to recruit them and do the matching.
Let our team know if you are looking for a specific nationality other than Filipino so we can check our pool of ready to work applicants.
In case you haven't found the answer you were looking for, feel free to contact us at contact@helperchoice.com.