Where is HelperChoice located?
Where is HelperChoice located?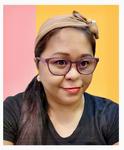 Updated by Nids Esplana
HelperChoice is an online platform for job seeking helpers and employers who are looking for a helper. We do not have any physical offices for job applications. An online registration is required in order to use our service.
Click here to see how you can register > REGISTER

In case you haven't found the answer you were looking for, feel free to talk to us by clicking the Contact button above.