Why do I need to get verified?
Why do I need to get verified?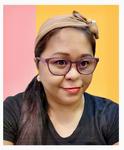 Updated by Nids Esplana
Profile verification gives more confidence for employers to hire you.
Being verified means that you have submitted valid ids and legitimate documents proving you have skills. Unverified profiles can raise doubts from employers who want to avoid scammers. Verifying your profile also certifies that you have the skills that they may possibly be looking for.
Be sure to get your account verified for a higher chance of being hired quickly!
Watch this video to see how you can get your profile verified.

In case you haven't found the answer you were looking for, feel free to talk to us by clicking the Contact button above.