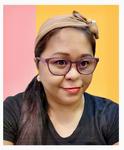 Updated by Nids Esplana
​How do I create an ad?
All helpers looking for a job in HelperChoice are required to create a job ad once they sign-up in the website.
Step 1: Go to www.helperchoice.com, enter your credentials and click Login. If you registered via Facebook, you can click on the blue Facebook button.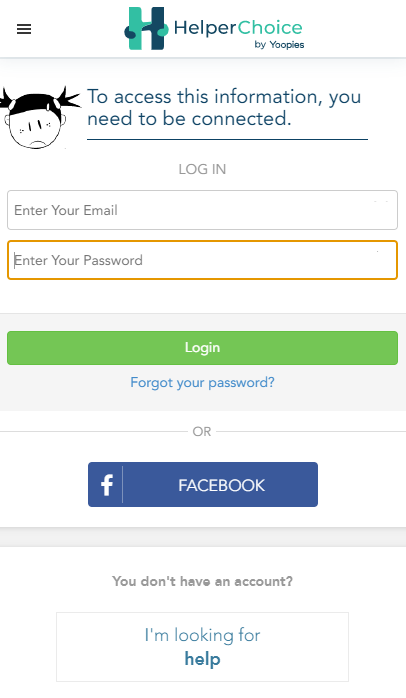 Step 2: Once you are logged-in to your account, open the menu (three lines on the upper left) and click My ad.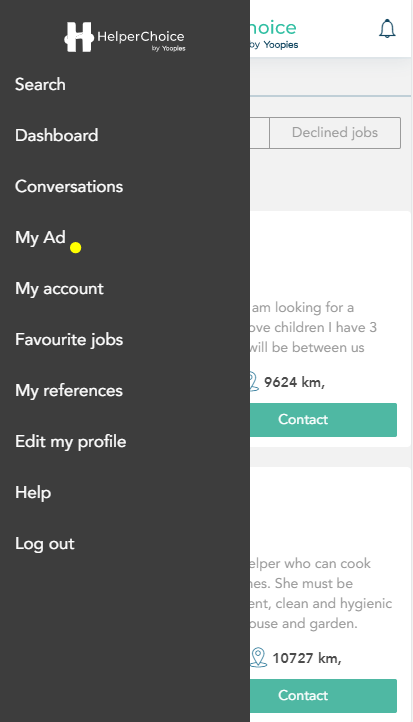 Step 3: Click on Edit to start editing your ad.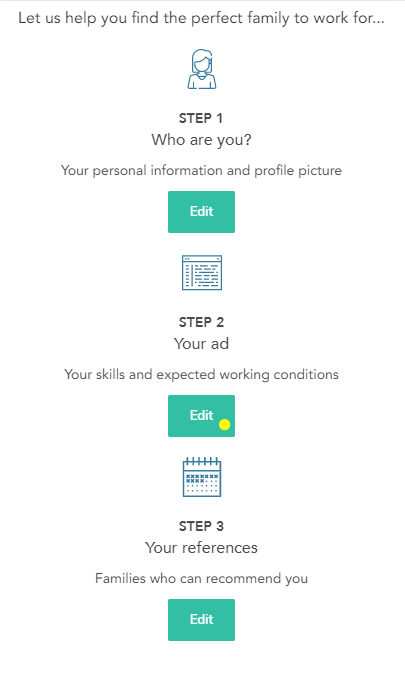 Your profile photo is recommended to be taken professionally and does not include kids in the photo.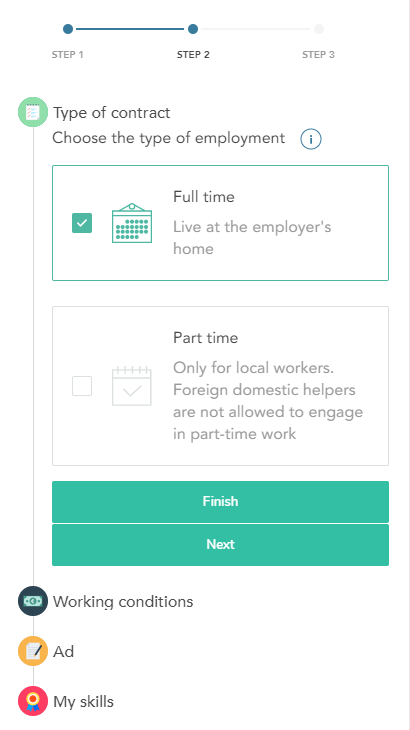 Step 4: Enter your preferred working conditions (salary, day off, and location). Note that other options (share a room and co-worker) only apply to certain cases.
Foreign domestic workers can only engage in full-time work so choose Full time in your working conditions.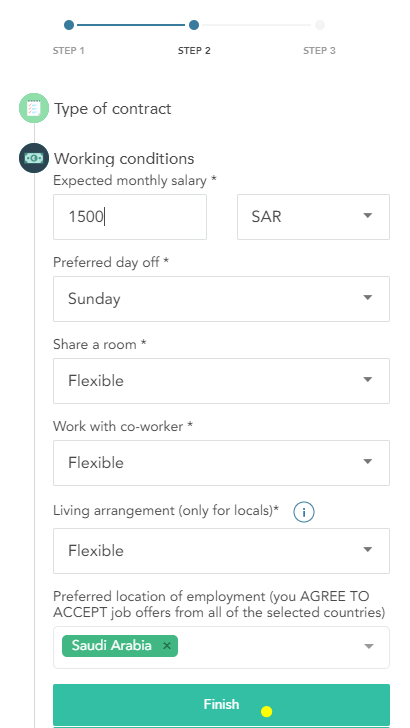 Step 5: You can now create your ad. Make sure to put a catchy title and highlight your previous working experiences, skills, training and be as precise as possible in your ad in order to get relevant applications. Also, please do not add a contact number in your Ad.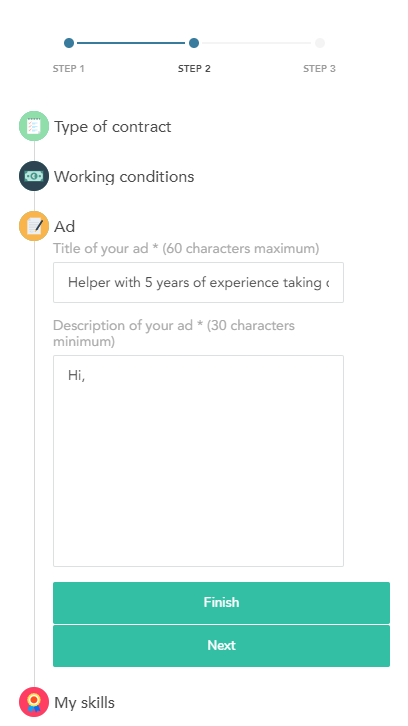 Step 6: Select your competencies from the My Skills section, and you're done!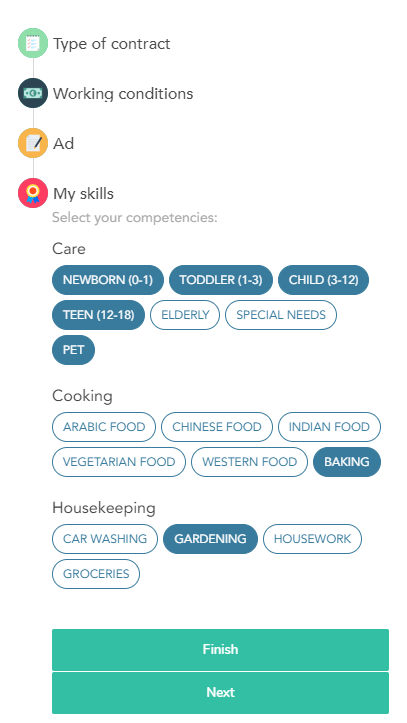 Once your ad is published, you will then be able to further discuss with potential employers through direct messages and set up an interview. For more tips, you may read this article.

In case you haven't found the answer you were looking for, feel free to talk to us by clicking the Contact button above.
.