How can I get a Philippine passport?
How can I get a Philippine passport?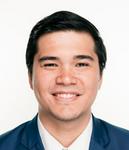 Updated by Jio
You obviously need a passport to travel abroad. Here are the basic steps of obtaining a passport in the Philippines.
Secure an appointment online.
Pay the Philippine passport fee at select payment channels.
Proceed to the DFA office on your appointment date and time.
Proceed to the Encoding Section for image capturing and fingerprint taking.
Claim your Philippine passport.
Full details can be found here:
For those based abroad, passport applications are filed at the nearest Philippine Embassy or Consulate.

In case you haven't found the answer you were looking for, feel free to talk to us by clicking the Contact button above.