Are the applicants' profiles moderated and selected by HelperChoice?
Are the Applicant's Profiles Moderated and Selected by HelperChoice?
The applicant's profile is being moderated by the admin to make sure of their identity and complete details. We check their passport, current visa and local ID if relevant. All verified profiles are highlighted in the search as followed: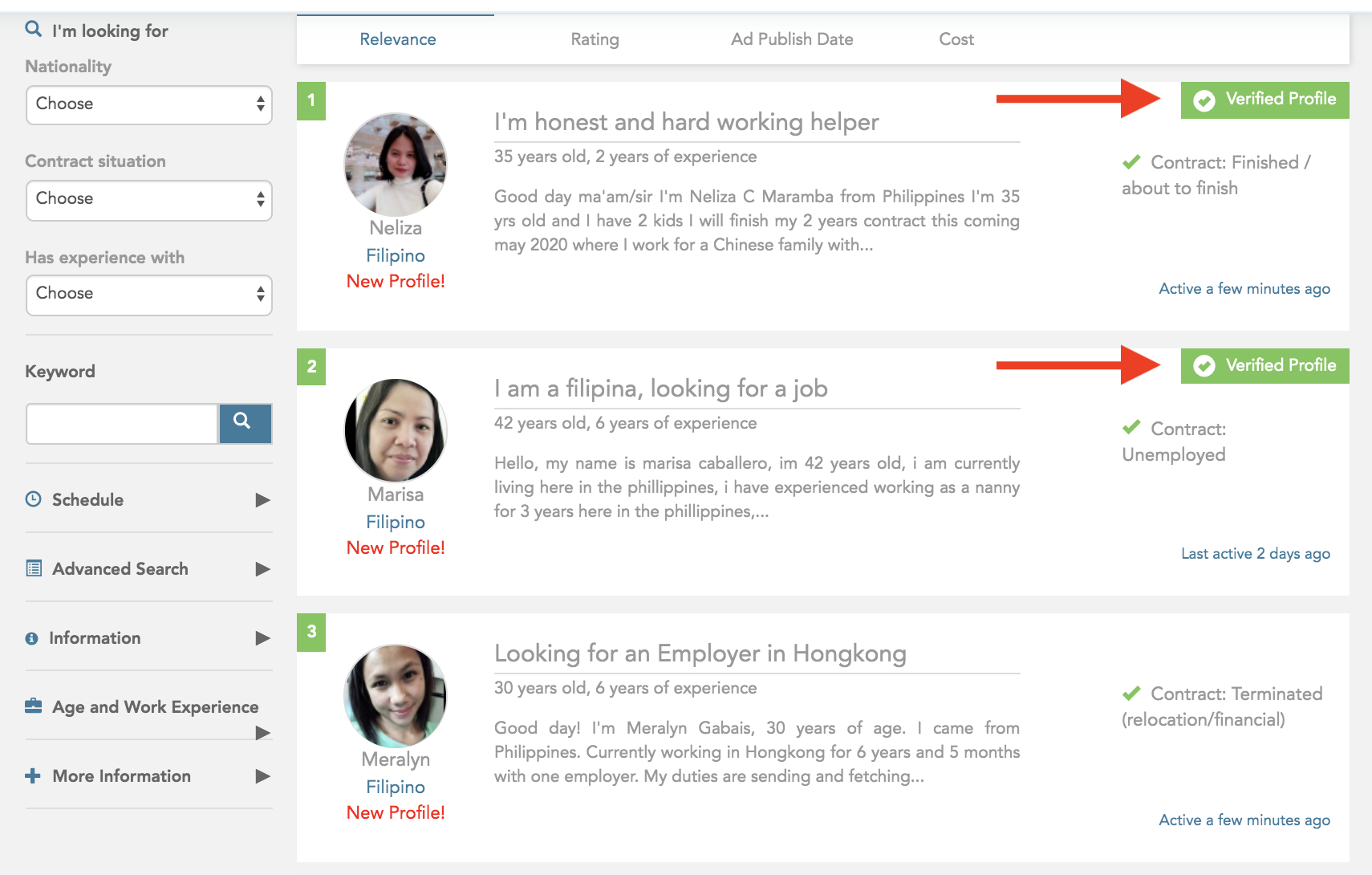 We try our best to deliver the finest applicants so that employers can always find the best domestic helpers according to their requirements.

In case you haven't found the answer you're looking for, feel free to contact us at contact@helperchoice.com.
---
---