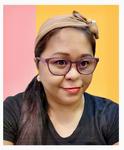 Updated by Nids Esplana
One of HelperChoice's missions is to give domestic helpers financial autonomy by not charging them any placement fees or salary deductions. We promise the platform will forever be free for domestic helpers. Candidates in any countries and with any contract statuses are welcome to use our platform to find a new job.
HelperChoice connects foreign domestic workers directly with employers in Hong Kong, Singapore, the Middle East and the rest of the world. Click here to apply for a new job on HelperChoice.

In case you haven't found the answer you were looking for, feel free to talk to us by clicking the Contact button above.