​Why am I not receiving messages from employers?
​Why am I not receiving messages from employers?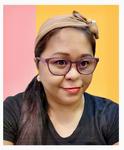 Updated by Nids Esplana
Why Am I Not Receiving Messages From Employers?
Employers on HelperChoice receive a large number of application messages from candidates every day. Most of the time only potential candidates will get replies from the employers. If you do not receive a message from the employer you contacted few days ago, you are probably not someone the employer is looking for. 
To increase your chance of getting hired:
Send more messages to different employers;
Customize the message and explain why you are a good fit for the position. Do not send simple messages like 'I am interested'.
It's time to shine. Make your ads eye-catching but genuine with all information true and correct. See below's examples on how to put a good title for your Ad and a great description that would make employers think better to contact or hire you.
Title of your Ad - You can say you are experienced, newbie, you can state your nationality, maybe mention good traits, any extra or special backgrounds like nursing graduate, caregiver skills or teaching background or mention how many years of experience you have. See examples below.
Experienced Filipina Helper with a Teaching background
A Patient and kind Filipina Helper with Caregiving skills
A Nursing graduate available to work as a Helper
A loving Filipina helper with 10 years experience
A nice Filipina helper with 10 years experience available ASAP
A Filipina helper who has just finished a contract, ready for a new one
A Filipina nanny who can handle kids and elderly
For more advice, read this article on How to Create A Good Profile!

In case you haven't found the answer you were looking for, feel free to talk to us by clicking the Contact button above.