HelperChoice's Help With Domestic Helper Visa Processing
HelperChoice's Help With Domestic Helper Visa Processing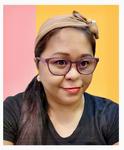 Updated by Nids Esplana
HelperChoice's Help With Domestic Helper Visa Processing
In some countries and situations, you will be able to do the paperwork processing yourself finding identifying the right match, while in others, you will have to make use of an employment agency. But in some cases, you can do the paperwork without using an agency. Check this article for more information.
Since January 2021, HelperChoice is handling Filipino domestic workers visas in Hong Kong. For other cases, if you would like to find an ethical agency, which also does not charge helpers, please contact us.

In case you haven't found the answer you were looking for, feel free to contact us at contact@helperchoice.com.