How Do I Prevent a Helper From Backing Out
How Do I Prevent a Helper From Backing Out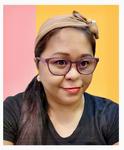 Updated by Nids Esplana
How Do I
Prevent a Helper From Backing Out
In Hong Kong, both employers and helpers have the right to back out when the new domestic helper visa is still under processing in the Immigration Department. 
We suggest you keep contact with your helper and your agency (if you use one for paperwork) regularly to make sure the helper is continuing the application. 
If you suspect a helper you find on HelperChoice back out without valid reason, please inform us using the rating system.
In case you haven't found the answer you were looking for, feel free to contact us at contact@helperchoice.com.