Updated by jay@helperchoice.com
How Do I Leave a Review?
For employers who would like to leave a review to one of the candidates or applicants, just choose one candidate, click "View Profile" and go to the bottom part of the profile and click "Leave Review".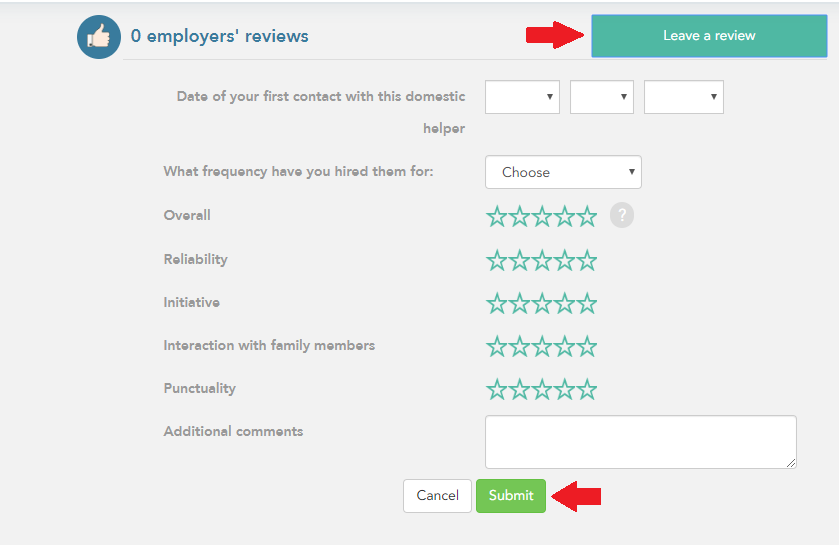 Choose your rating for the criteria provided and click "Submit" when done.

In case you haven't found the answer you're looking for, feel free to contact us at contact@helperchoice.com.