​Why Am I Not Receiving Replies From Helperchoice Employers?
​Why Am I Not Receiving Replies From Helperchoice Employers?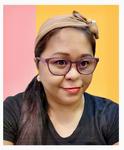 Updated by Nids Esplana
Why Am I Not Receiving Calls From HelperChoice Employers?
HelperChoice is designed to make helpers proactively communicate with employers directly and vice versa. This enables both helpers and employers to be effectively matched based on their qualifications, preferences and availability
Most of the time employers who are interested in a candidate communicate with potential candidates via our internal messaging system before they contact them via phone or other messaging apps. You on the other hand can browse through the latest job ads and contact employers by sending them a message in the platform.
If you are not receiving calls or replies from employers, here are some profile tips you can do to improve your profile and maximize your chances of getting hired in the website!
Verify your profile! A verified profile has 10x more chances of getting hired! Click here for more details.
Create a compelling job ad! Click here for tips.
Maintain a high response rate, be polite and patient towards employers always.
Do not spam employers! They will respond to your message or to your ads if they are interested to hire you.
Upload a professional, smiling photo in neutral background to set a good impression.
Upload your IDs and certificates,
Request for a reference or recommendation from previous employers.
Lastly, you can watch this clip to know more about how you can search and contact employers effectively:

In case you haven't found the answer you were looking for, feel free to contact us at contact@helperchoice.com.