How do I get recommendations from previous or current employers?
How do I get recommendations from previous or current employers?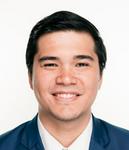 Updated by Jio
To make your profile much more credible and get more proposals from employers, you can ask for a recommendation from a current or past employer. Prospective employers like to know that others have appreciated your work, and that your skills and past duties can be attested. To ask for a recommendation, select Your Profile on the dashboard page. Under the Experiences section, click on Ask a recommendation. You will need to enter your former employer's email address, as well as their first and last names. Once you have submitted the information, the employer will receive an emailed request for a recommendation.
Note: You cannot upload a recommendation letter yourself, only a previous employer can write a recommendation directly into your profile.
1. Go to Your Profile. You will find an "ask for a recommendation" button under your work experience.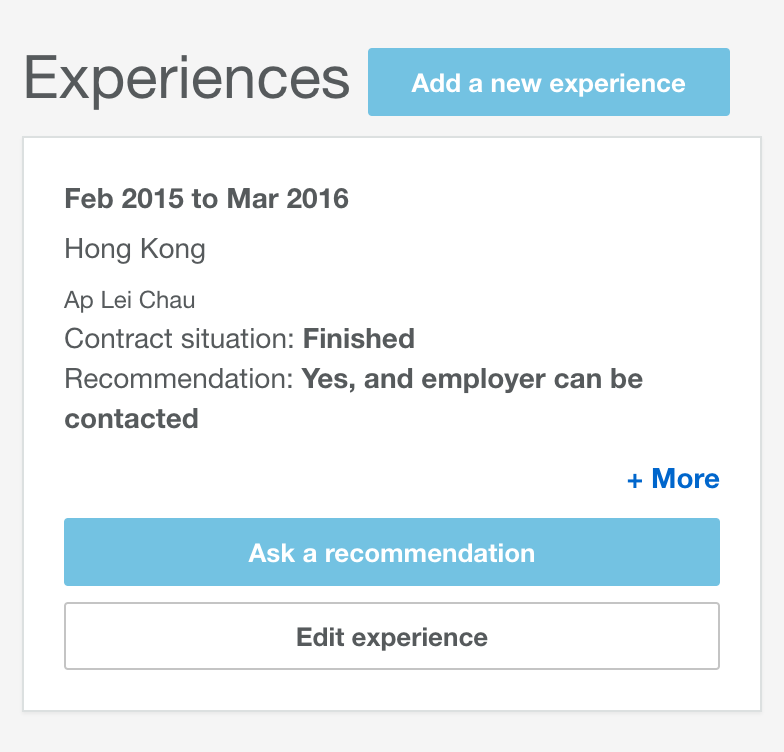 2. Add the employer's contact details and click on 'Send request'.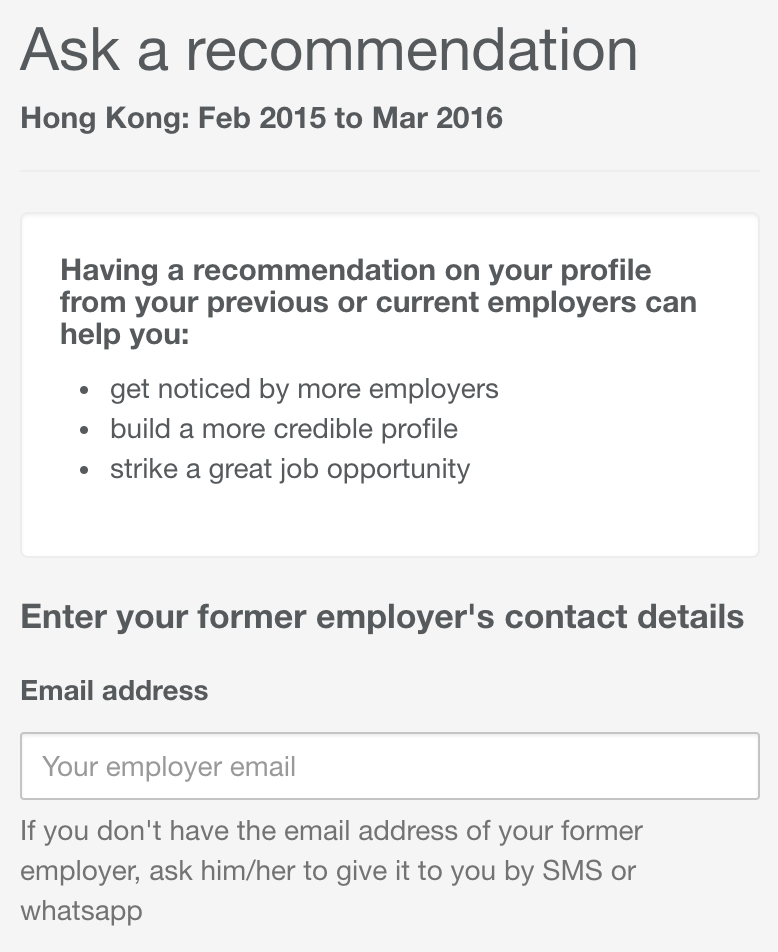 3. The employer will receive an email notification from us about your request. The recommendation will appear on your profile as soon as he/she provides one.

In case you haven't found the answer you were looking for, feel free to talk to us by clicking the Contact button above.