Updated by Mahee
How Do I Edit My Job Ad?
You can modify your ad any time in your dashboard by clicking on the top-right 3 dots of your "Job Posting" and choose "Edit".
You will then be directed to this page where you can edit your ad. Remember to click "Finish" at the bottom of the page to finialise your change.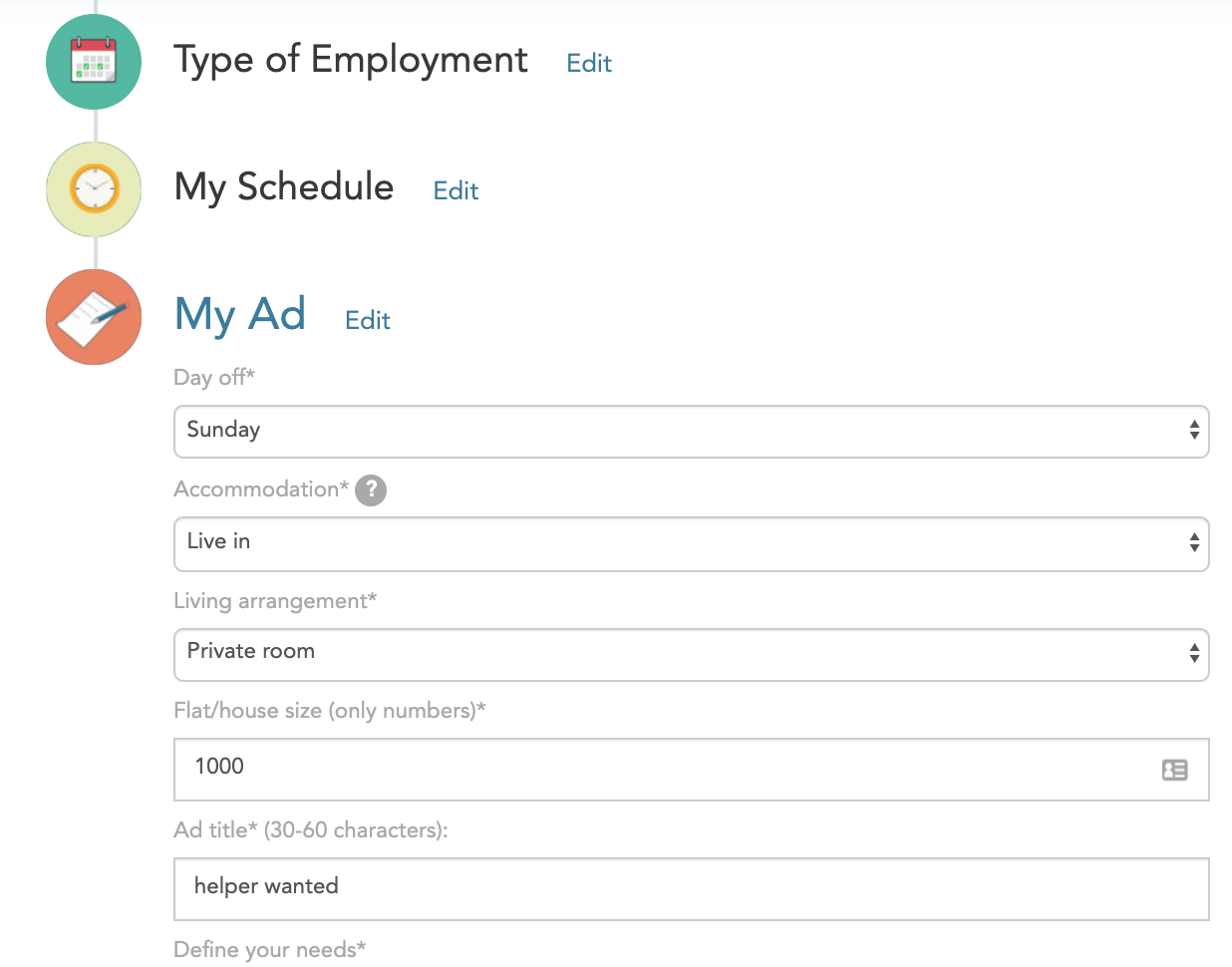 In case you haven't found the answer you're looking for, feel free to contact us at contact@helperchoice.com.